Annie's Story
This is a true story of Annie.
She was found tied out in the snow at someone's house.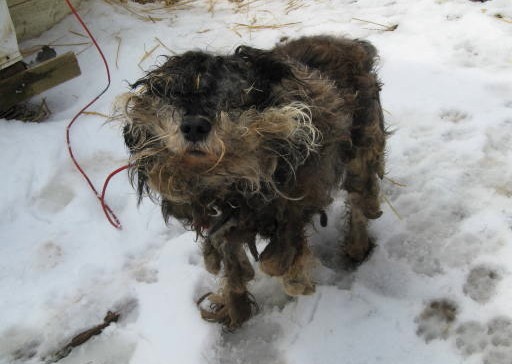 Someone found this girl her and rescued her from this. Meet Annie, a Miniature Schnauzer rescued one cold and snowy day in February, 2008. You can't see her eyes because she had so much stuff in her eyes that she could not see. It's hard to tell what kind of a dog she really is.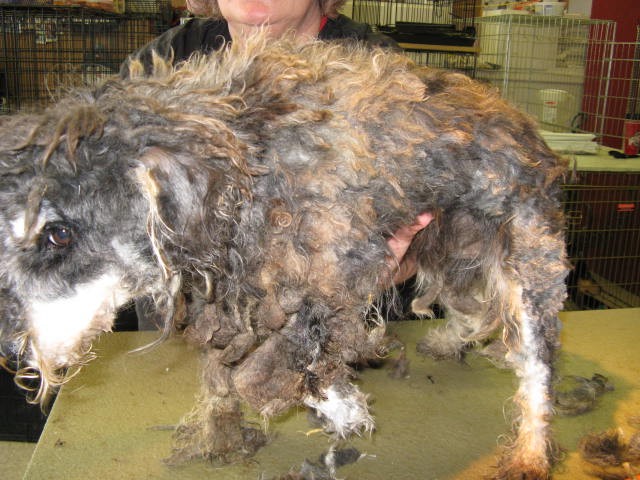 No dog should have to look like this! Annie could not even see since she had so much stuff in her eyes. Her eyes just needed to be cleaned out, yet she was bumping into things because she could not see!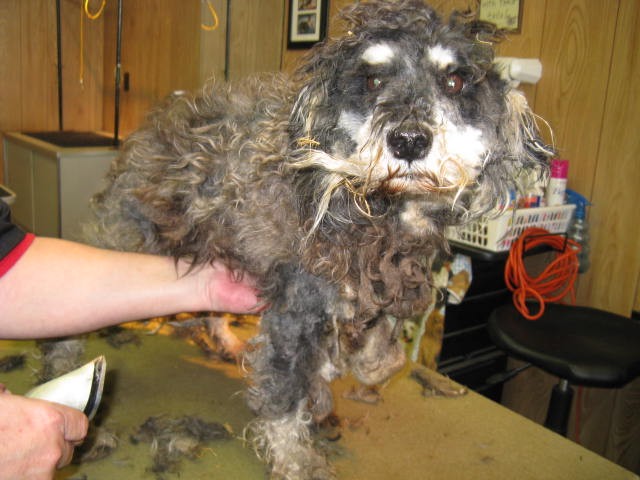 Annie was shaved down to get all those nasty matts off of her.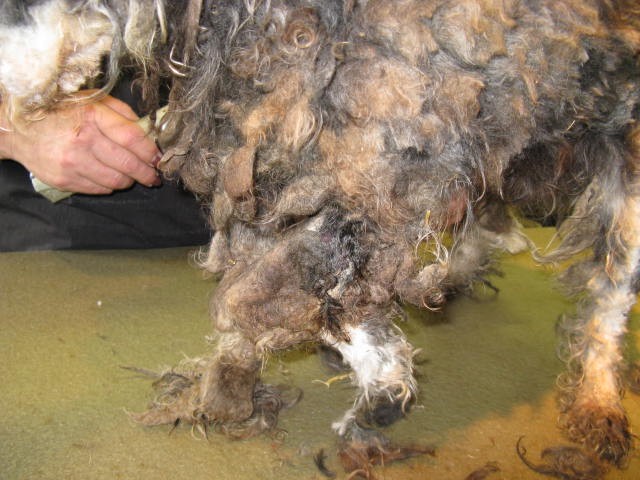 This is Annie, a beautiful black and silver Schnauzer. She had sores on her from all those matts.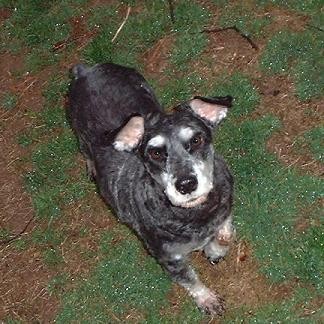 Annie's leg had been previously injured and she had not received any treatment for her leg so she had to hold her leg up and hop along to walk.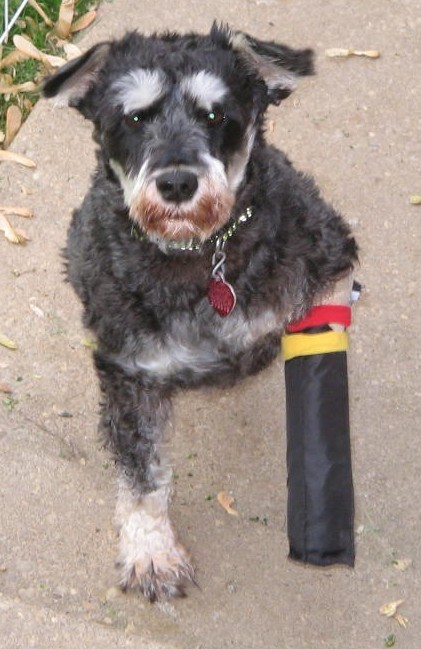 Annie had her leg in a cast for three weeks to get it straightened so she could use it again.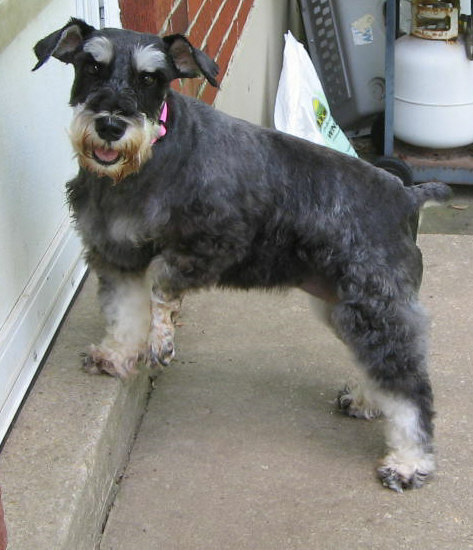 Annie just had her cast off and is learning to use her leg again.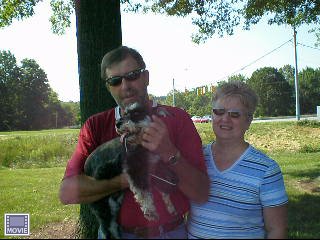 Annie's adoption. She is finally in a new home in June, 2008!
One Year later.......Annie (who is now Allie) at her new home with her new life! She looks like a completely different dog than the dog we rescued tied out in the snow.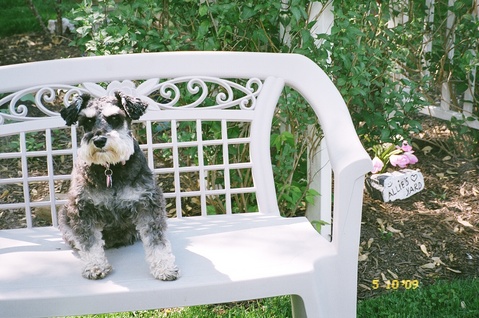 This is the same Schnauzer that we rescued who was tied out in the snow all matted. Her name is now Allie. She has a new name for the new life that she lives. Notice the sign in the yard that proclaims the yard as Allie's yard. She will always be our Annie, though!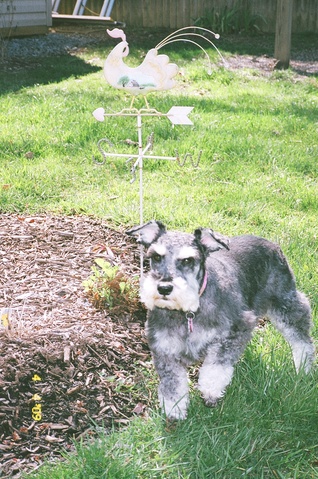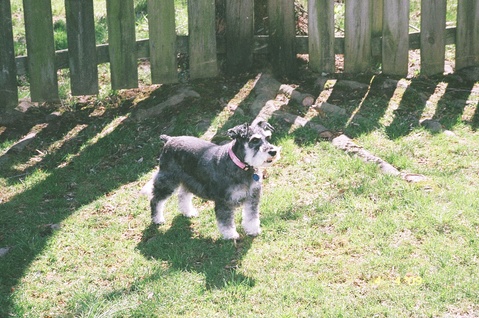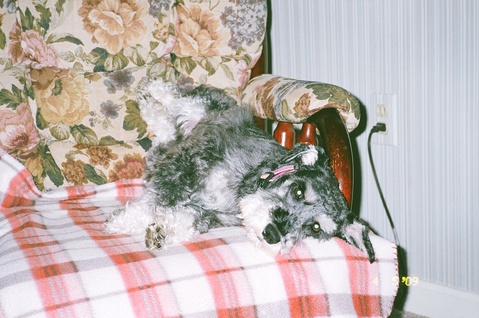 Allie feels right at home!!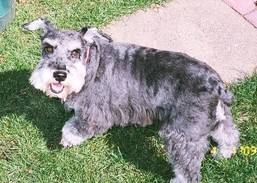 Annie (Allie) is happy and healthy and has a new mom and dad that just love her to pieces! She has her own yard now and she is never tied outside. She is one of the family now and living the life that a Miniature Schnauzer should live.
Please don't let there be anymore Annie's out there!!!!!
This is why we do rescue!